Goedkope hosting, prima service!
Wij zijn een van de goedkoopste web hosting bedrijven in Nederland. Wij leveren zeven dagen per week support en beantwoorden uw vraag meestal in minder dan een uur. Zoekt u goedkope webhosting of wilt u een domein registreren, dan kunt u bij ons al binnen een aantal minuten online zijn. Zoekt u naar een veilig SSL certificaat voor uw hosting, geen probleem! Naast hosting en SSL certificaten, kunnen wij uw website ook ontwerpen en implementeren. Of dit nu een wordpress website is of een maatwerk interactieve web applicatie, wij zijn van alle markten thuis. Ons doel is om u de webtools te geven om uw doelen te bereiken.

We bieden u de volgende hosting pakketten:


---
Wat is SSL?
SSL (Secure Sockets Layer) is de standaard beveiligings techniek die gebruikt word om een veilige verbinding te maken tussen uw webbrowser en een server. Deze verbinding zorgt ervoor dat alle data tussen de server en u niet gelezen kan worden door derden. SSL is een industriele standaard en word gebruikt door miljoenen websites.
Met SSL is uw website veiliger en zullen uw gebruikers meer vertrouwen hebben in uw onderneming. Wanneer u een webshop of andere e-commerce website wilt hosten is het zelfs verplicht om een SSL certificaat te gebruiken.

Standard SSL certificate
Your website secured with our quality SSL certificates.
✓ Domain Validation
✓ Certificate without company details
✓ Insured value: $10,000
✓ UTN/AddTrust root certificate

Order now!
€ 24.95 p/year
(+€ 9.95 setup costs)
---
Optimal control with cPanel
With the most advanced web hosting control panel in the world; cPanel, you can manage all your hosting business with 1 click!
✓ 1 click installation system
✓ Unlimited e-mail accounts
✓ Multiple web mail clients
✓ Unlimited databases
✓ Website statistics
✓ Easy backups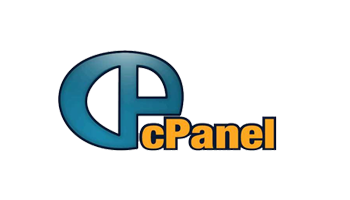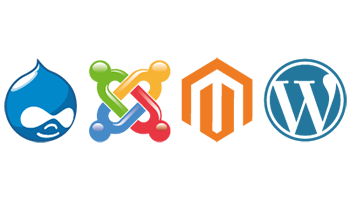 More than 285 scripts included
With 1 click you can install directly your own weblog, forum or one of the other 285 scripts! All these scripts are included and browsable in a user friendly interface inside your own cPanel.
✓ Blogging? Install Wordpress
✓ Share foto's? 1 click gallery installation
✓ Starting a webshop? 1 click OpenCart installation
---
Website development, Software and more..
Would you like us to develop your web or software solution? We can! Hosting is only one of our services, mainly to complete our service portfolio. Our primary focus is web and software development. Visit our main website vansteinengroentjes.nl to discover what we did and what we can do for you.
Nieuws
Beste Klant, Aankomende woensdag 31 maart van 0:00 tot 6:00 zal er groot onderhoud plaatsvinden aan ons webhosting platform. Dit doen we om de continuïteit en stabiliteit van ons platform te waarborgen.   Gedurende het onderhoud zullen de servers herstart en verplaatst worden waardoor je website onbereikbaar wordt. Er zullen geen ... Lees verder »
You can now use the Payment Method "Automatische Incasso (SEPA)".
By doing so you are sure that you pay your domain renewals always in time and that you never get a late-fee.

Read more about how to setup this payment method here.